Thanks to payment technologies and the internet, there's now a wealth of card payment methods available to sole traders and companies alike to suit any situation.
Simply speaking, payments can be taken either:
Face to face
Online or remotely
The lines between these can get blurry, though. QR codes is an online payment method often initiated in store, and merchants can key in transactions on a card terminal when taking an order over the phone.
We've gathered the ways that a small business can accept cards.
Card machines
The most widespread way to accept cards in person is electronically through a card machine via chip or contactless NFC (near-field communication) technology.
Physical debit and credit cards are in most cases processed via chip and PIN or tap. Customers can also pay with their smartphone's mobile wallet by holding it near the terminal until it's read via the contactless modality.
Magnetic stripe card payments are rarely needed these days, so many card payment machines have ceased to include this function.
There are different types of card machines to suit various budgets and setups, namely:
Card readers – work with app on phone or tablet
Traditional card machines – with push-button PIN pad
Smart POS terminals – with touchscreen and built-in POS features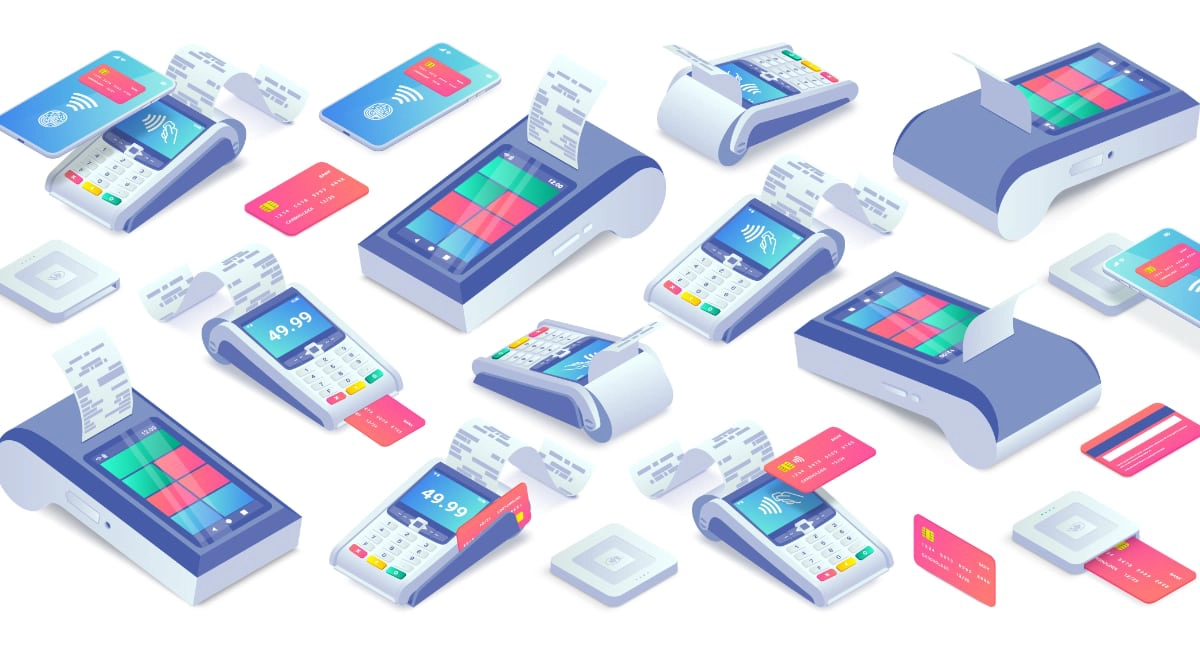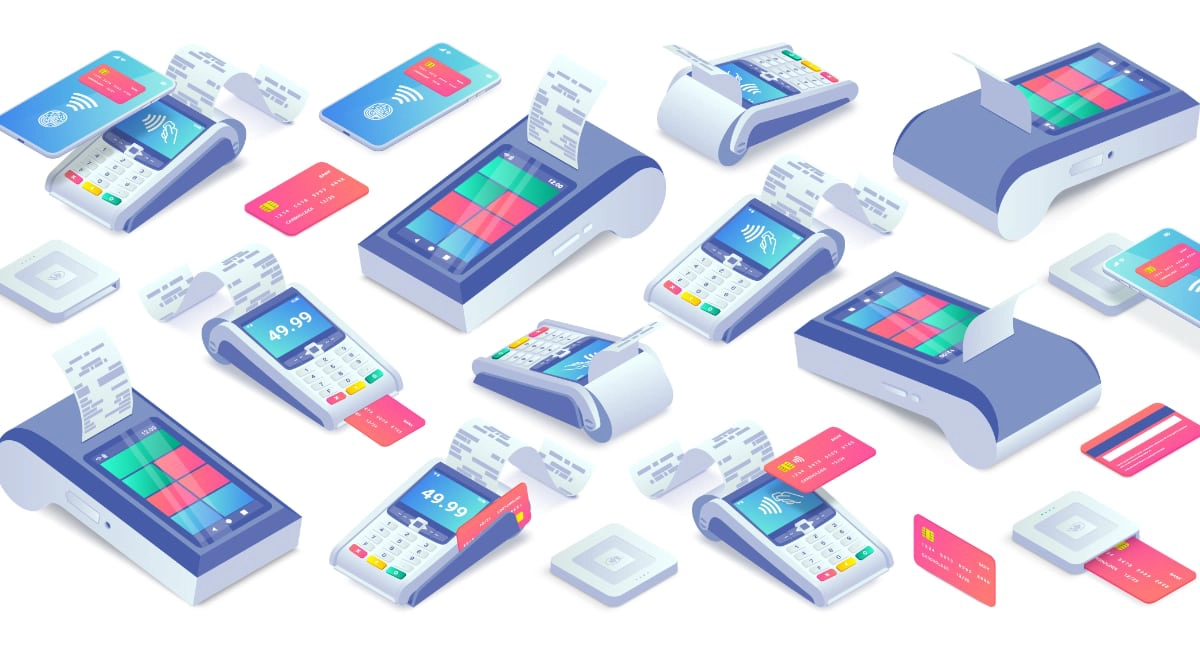 Card readers are cheapest upfront as they don't have a receipt printer and rely on a (typically free) mobile app with point of sale (POS) features. They often have no monthly fee and no commitment, just pay-as-you-go transaction fees.
Traditional card machines – mostly Ingenico- or Verifone-branded – are still more widespread in larger shops, but mobile models with a SIM card have become cheaper so that small shops can now afford them (with the right provider).
Smart POS terminals are fast becoming popular, though, even amongst small businesses. These typically have a monthly fee and either basic payment features or complete till features on the touchscreen.
Online payment systems
To sell through an online store or web page, you'll need an online payment gateway, which is basically an online checkout page. You get this through an online payment processor that works with your choice of ecommerce solution.
On the checkout page, the customer enters their payment details in order to process a transaction online. A wide variety of payment methods can be facilitated, such as:
Debit and credit cards
PayPal
Buy now, pay later (BNPL)
Mobile wallets
It can also form part of a click-and-collect ordering flow.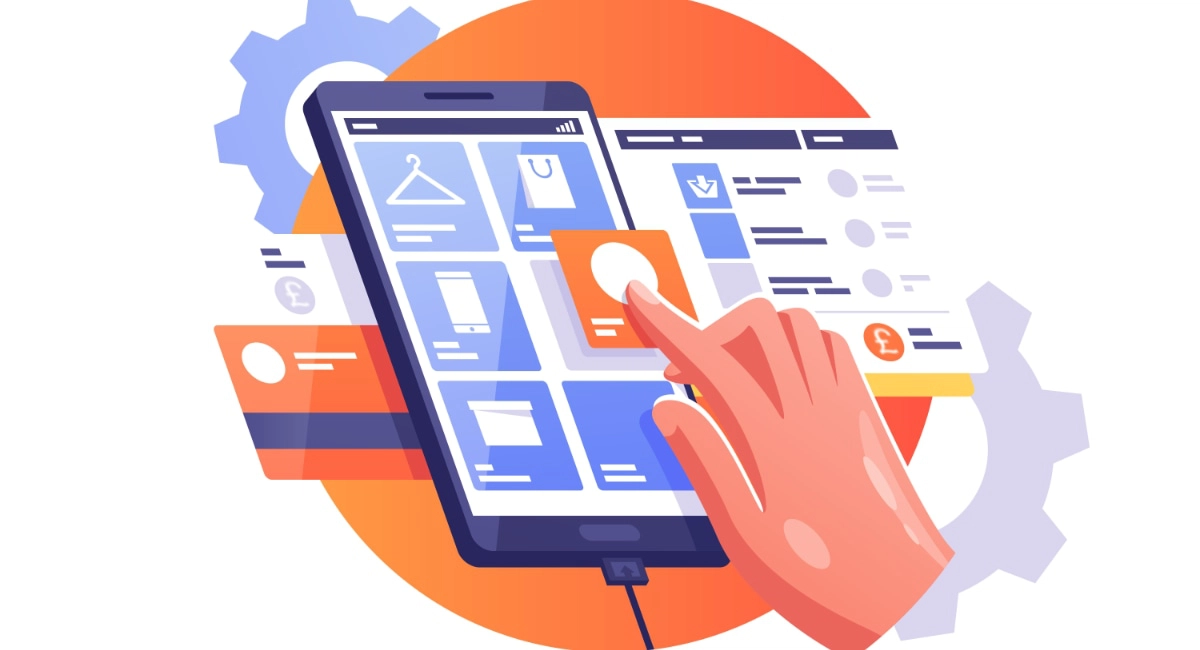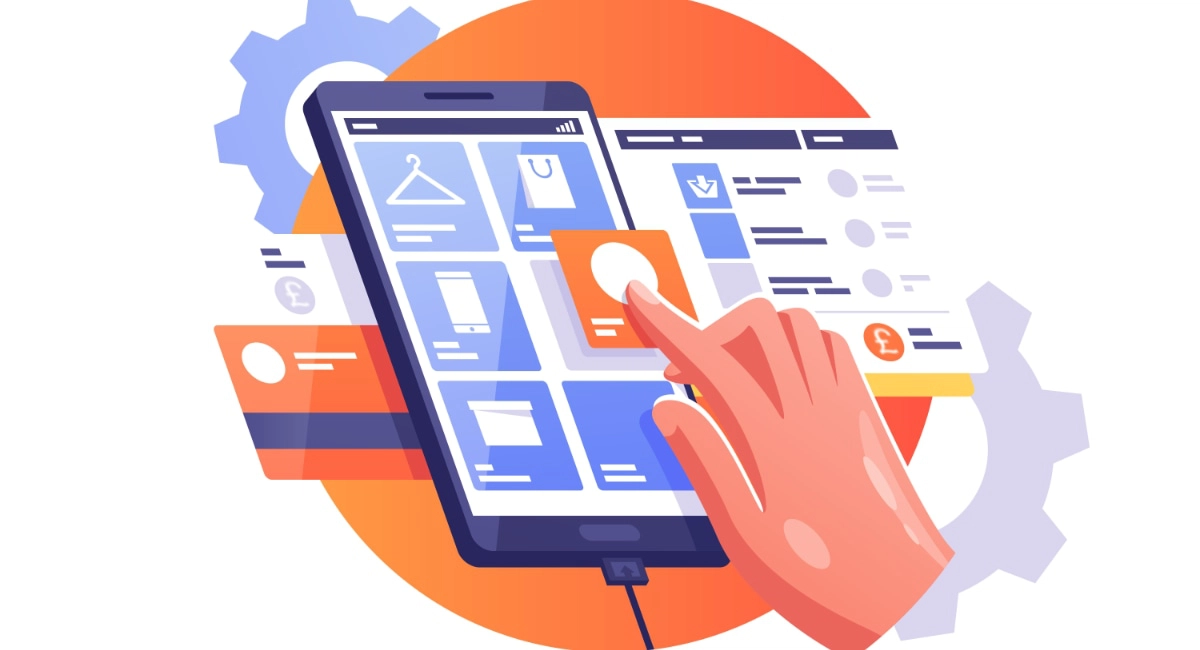 You can sign up for an online payment service and integrate it with a compatible website, or build an online store through an all-in-one ecommerce platform that already has a built-in checkout.
Providers of digital content or services can also sell subscriptions through online payment services. This is a little different from a one-off transaction, as the cardholder consents to the business storing the card details ('card on file') to enable recurring payments on a fixed schedule.
Payment links
Payment links are URLs that go to an online checkout page where the cardholder completes a transaction.
Also called 'pay by link', it can be used in many different scenarios, such as:
Requesting payments via SMS, email or messaging app

Adding to a social media profile or website

Accepting donations (open amounts)

Payments for a particular item

Embedding as a 'pay' button on a website

Attaching to QR code to scan via print or screen
You can send payment links to a customer online, while talking to them on the phone or in person, or share the link publicly for anyone to click and pay.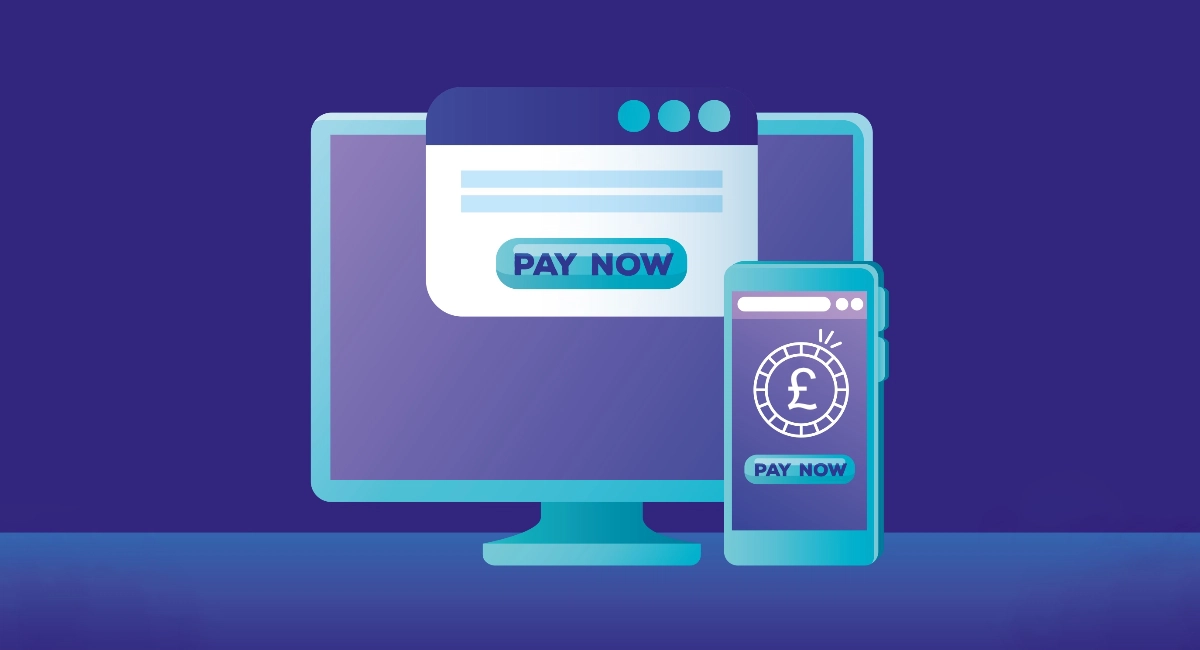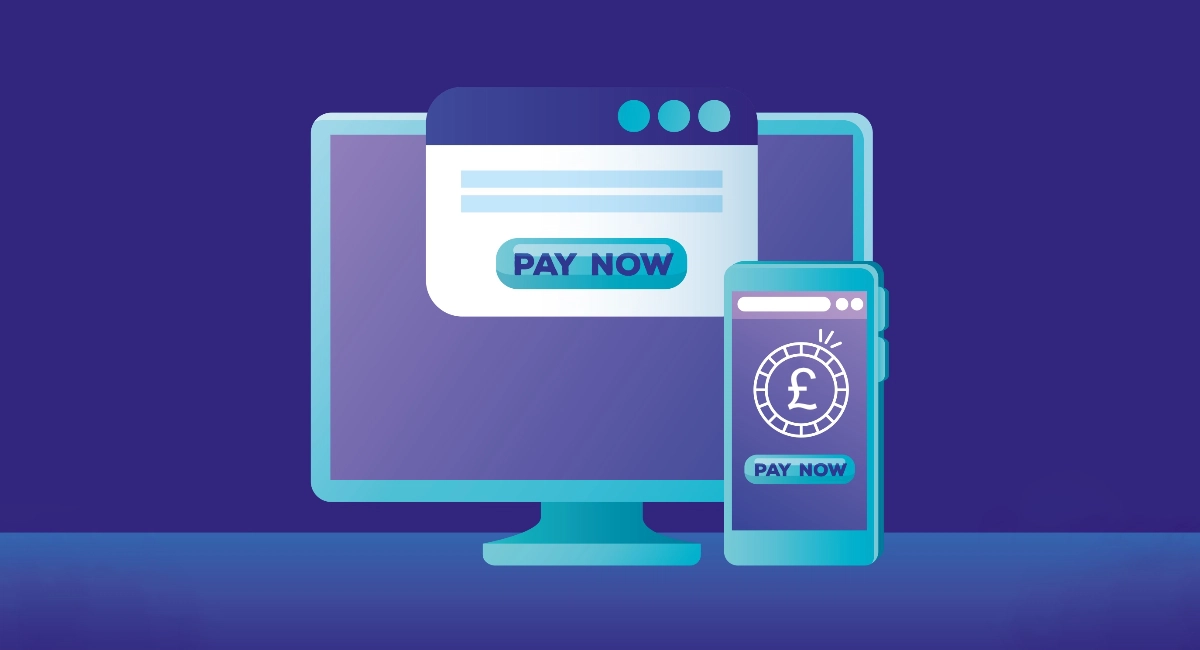 Nowadays, email invoices often contain a payment link, allowing recipients to pay online instead of by bank transfer.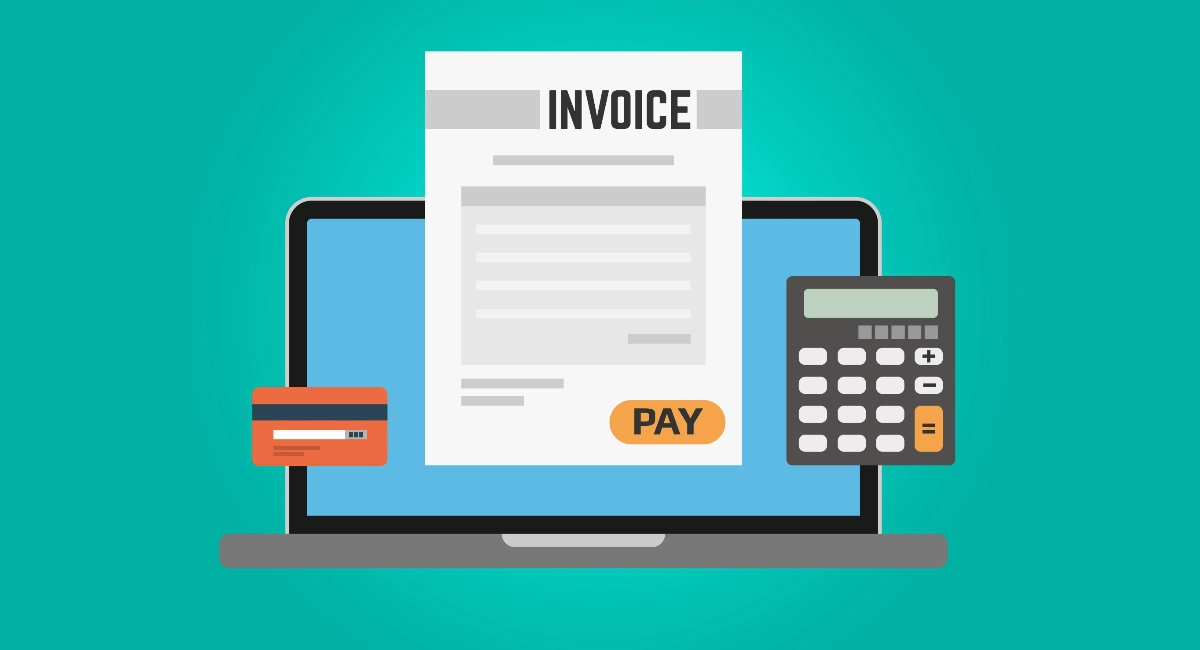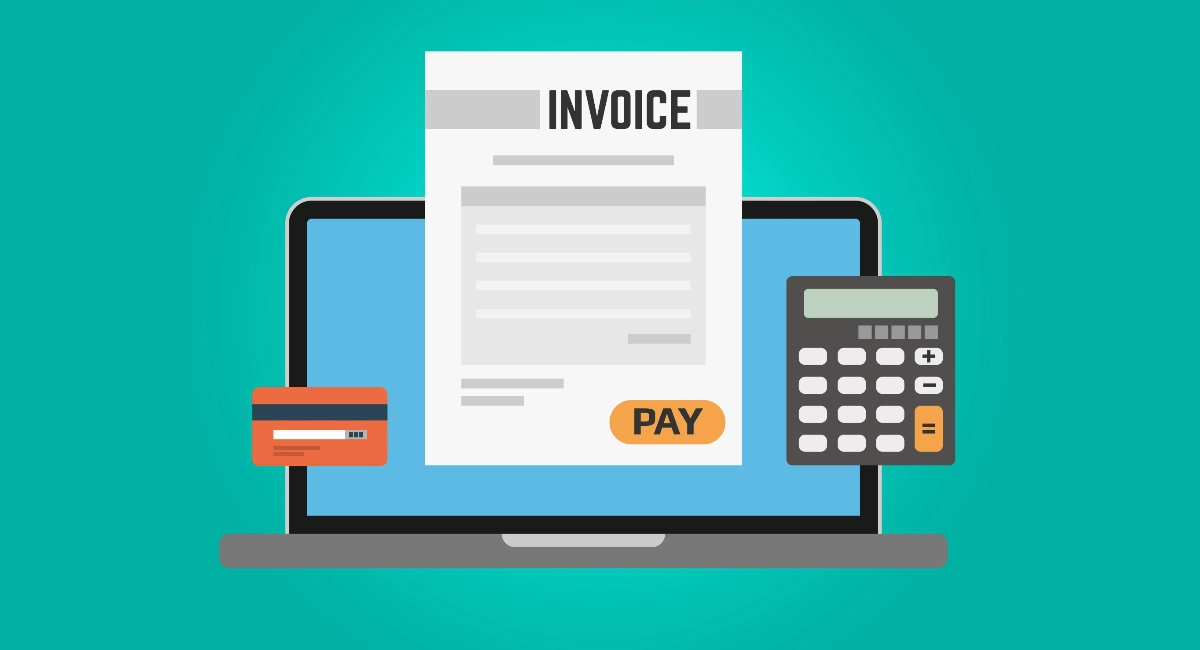 Before everyone had fast mobile web browsers, SMS payments used to be a way to pay with your phone remotely, but payment links are the main way to do it.
QR code payments
Another way to accept cards in a physical location – but without facing the customer – is through a QR code.
Customers simply scan the QR code with their smartphone, which opens a web page or app on the phone. The payment is then completed online by entering the card details or confirming a payment method like Apple Pay or Google Pay.
Such a QR code is basically a payment link that opens when the phone scans the code. This link can go directly to a payment page where the customer enters a custom amount or proceeds straight to paying a predetermined amount.
Alternatively, it can go to a QR code menu allowing diners to order food and drinks on the phone, followed by a card payment on a checkout page. In this case, the QR code is usually placed on the customer's table, but you can also display it by the till, checkout queue or in the window.
Over-the-phone payments
Remote payments where the merchant talks to the customer over the phone are completed in a virtual terminal. Merchant service providers sometimes refer to this as Mail Order/Telephone Order (MOTO) payments.
A virtual terminal is a secure page in an internet browser, app or on a card machine display ('manual card entry') where the merchant enters the card details on behalf of the cardholder and submits the transaction for online processing.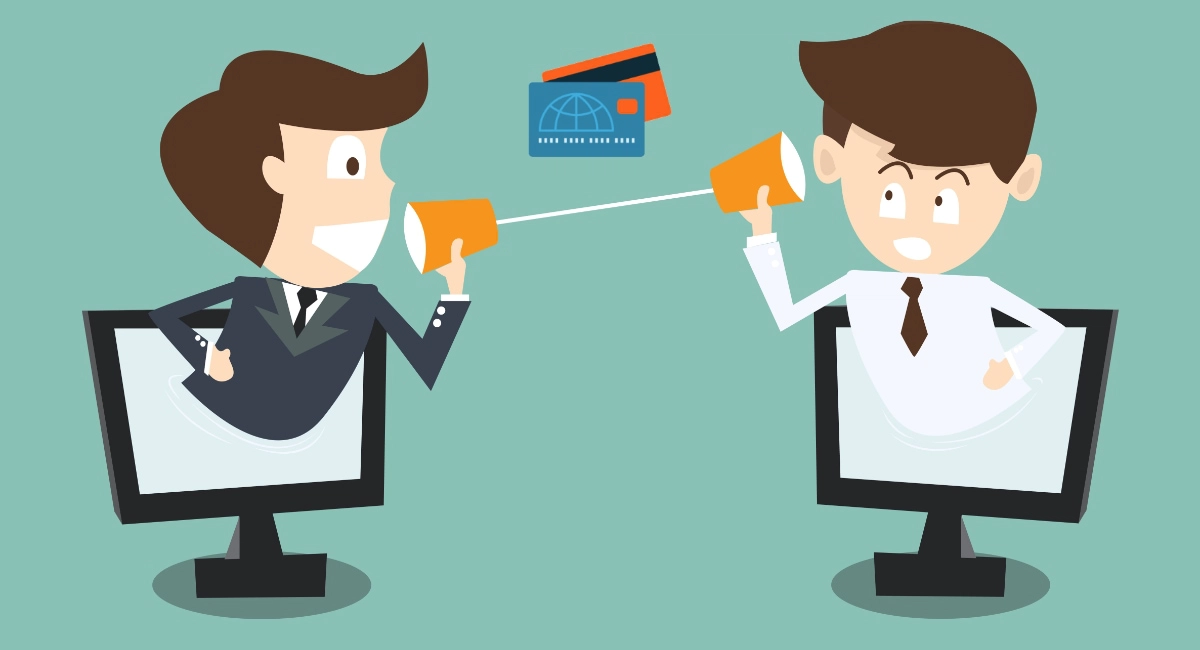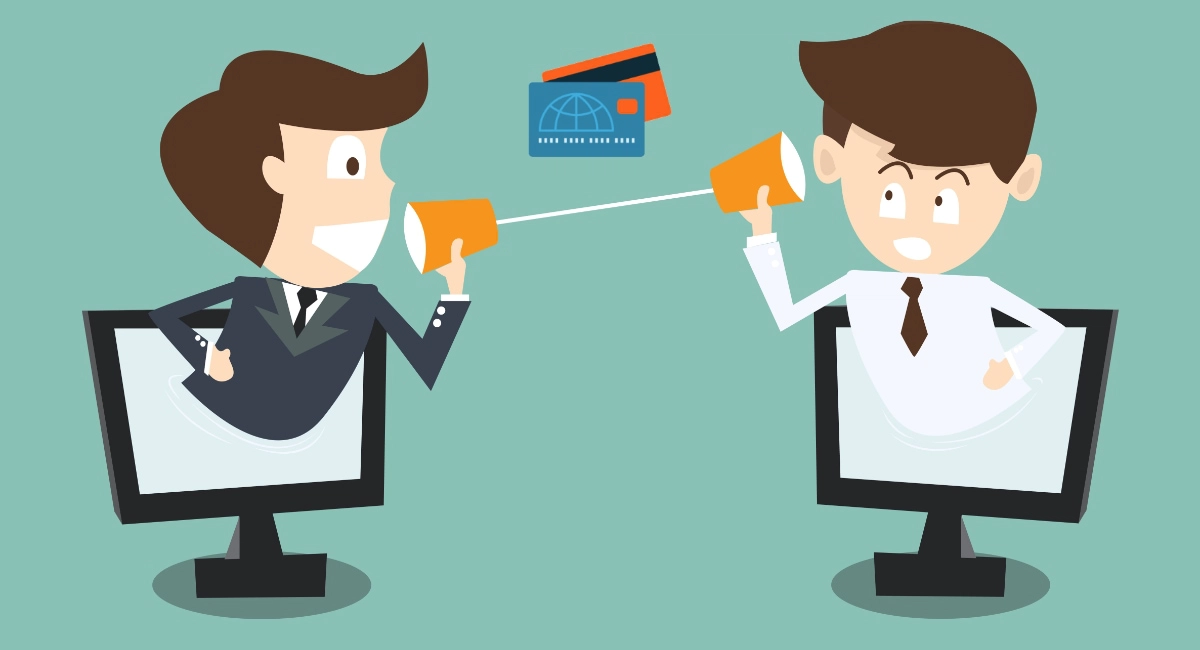 Because the customer doesn't handle the transaction, instead sharing their card details with the business, the merchant has to abide by stricter security protocols set by the Payment Card Industry Data Security Standard (PCI-DSS).
Tap-on-phone
Tap-on-phone, tap-to-phone or softPOS – same thing – refer to contactless payments using just your smartphone as the card terminal.
The customer simply holds their card against the merchant's phone that must have an app open which accepts cards or mobile wallets via the phone's NFC.
So far, softPOS only works on Android phones, and only few tap-on-phone apps are available. Apple's recent announcement that it will allow softPOS through iPhone should increase the app options in the next few years, though.
What do you need?
The more types of payments you offer, the higher is the likelihood of happy customers. Nowadays, people expect convenience and to be able to pay the way they want.
Depending on your type of business and customer expectations, you may want to offer several payment types.
For example, brick-and-mortar shops can do fine with just a card machine when all customers buy in store, but benefit from payment links when selling online too. Even an online store can benefit from payment links if selling over social media, or a card reader if selling from a stall during some seasons.
If you're regularly taking orders over the phone, a virtual terminal is essential to guarantee the payment, since customers can avoid paying by link in their own time.
Many small businesses benefit from popular all-in-one payment systems like Square, SumUp and Zettle that offer card terminals, payment links, email invoices and QR codes without a monthly fee. Square and SumUp have more online payment features like an online store builder, virtual terminal and click-and-collect flows.
Food-and-drink venues may require QR code menus to supplement card machines and ordering. This setup can be as advanced as needed. Square presents the easiest, affordable solution, as opposed to traditional or touchscreen terminals combined with hospitality EPOS and an online integration (by different providers).
Another thing to consider is integrations with additional software. Not all payment systems connect with, say, Xero or QuickBooks for accounting, inventory systems, marketing tools or specific ecommerce software. This is something you should check with the provider if it's not clear from the website.